2024 Sale
Friday June 21st 2024
On Property: "Inverleigh" 212 Fairweather Road, MYALL CREEK
Online: Elite Livestock Auctions
Brangus Bulls                                          Ultrablack Bulls                                          Elite Heifers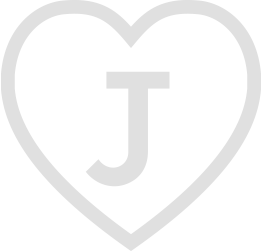 Established in 1983 by Trevor and Colleen Jorgensen, we are a family owned and operated Brangus stud and commercial cattle breeding enterprise.
Carefully designed through genetic selection and quality controlled through performance-based production, our Belview cattle are customised to excel from paddock to plate.
We offer young bulls for sale suitable for seedstock Brangus, Ultrablack breeders and commercial beef producers. Our 40th anniversary was celebrated with our 1st on property sale held in June 2023.  We were truely humbled by the suppport and thank everyone who helped make the day such a sucess. We will continue to market our animals this way in the future and hope you can join us on the 21st of June, 2024.
Our Selection Fundamentals
The ethos of selection is based around a moderate, low maintenance, fertile female with high quality carcass attributes. A placid temperament is a non-negotiable and structural soundness is paramount. As a result bulls produced are adaptable to a range of environments and carry through desirable carcass qualities. The Brangus herd is Breedplan recorded and EBV figures readily available.
To further our commitment to producing optimal eating quality in our beef, a collaboratively run commercial business, JR Pastoral, has been established. Blending a proportion of our Brangus genetics with a custom selection of Wagyu bloodlines we are looking forward to following the performance data through for these F1 animals from beginning to end.
Caring for our Land and Cattle
Pasture and grassland management has always been a fundamental for Belview to continue to sustainably operate. Our cattle are our passion and it is a priority that they are treated to the highest welfare and ethical standards.
We Welcome your Inspection
We invite you to browse our website and make contact if you have queries or are interested to hear more. If you like what you see, arrange a visit and a tour around "Magnet", our Myall Creek property, near Inverell, in the Northwest Slopes region of NSW, Australia.
You can check out the bulls in their home environment, inspect their mothers, sisters and grandmothers scattered around the property and even get a taste of the end product. We look forward to sharing more of our story with you.
Stamp the Belview heart in to your rumps today.